It's all about perspectives ("perspectives" means also "opportunities" in french...).
For the greeting new year, we suggested Cohda to focus on the importance of long-term projections and the interest to look with intelligence at what comes up.
We have exploited the perspective in form and substance : projection shapes the walking man (COHDA main picto), constructed by the juxtaposition of the figures of 2015,  that cut a set of photographs characterized by their perspectives and openness that suggest the topics selected...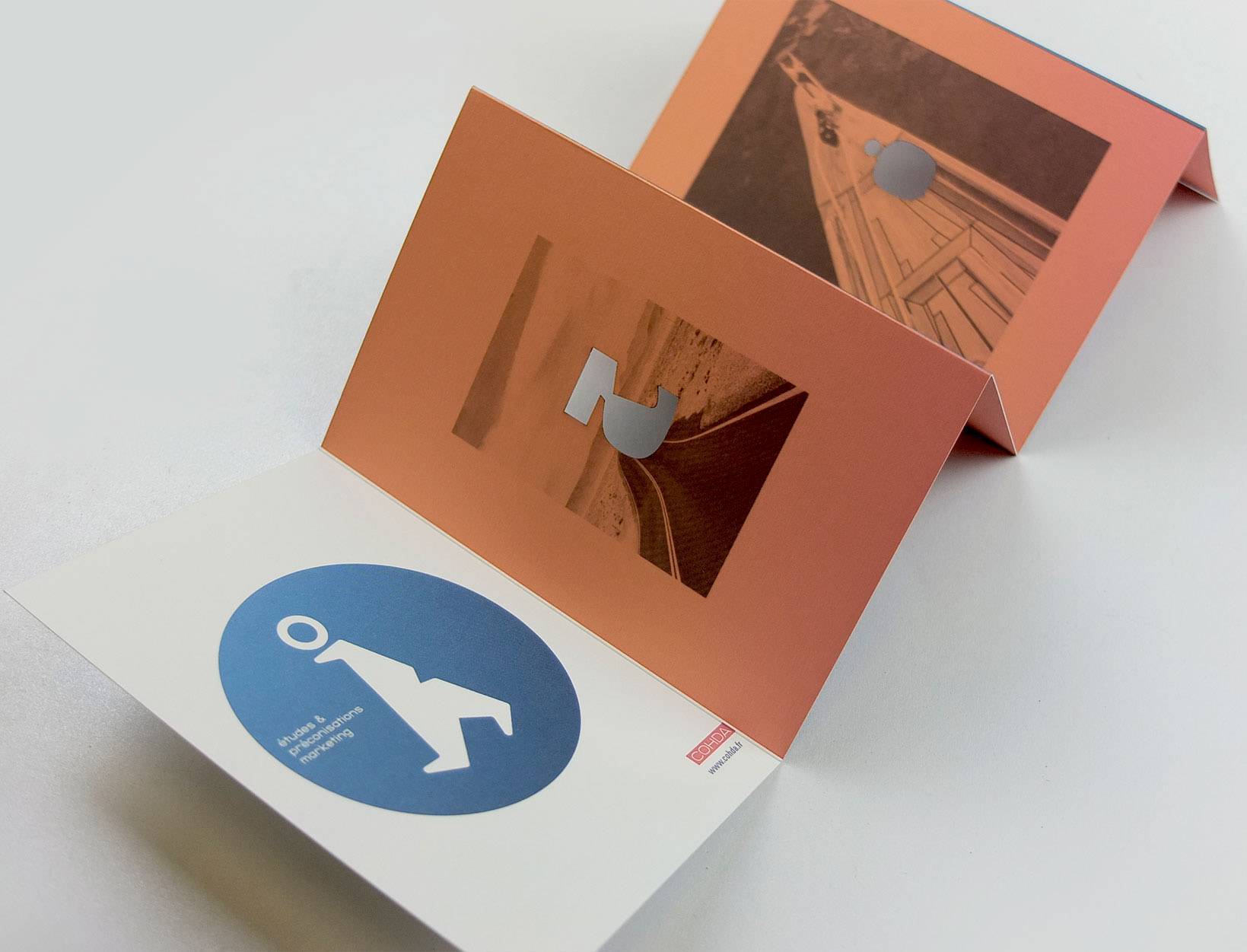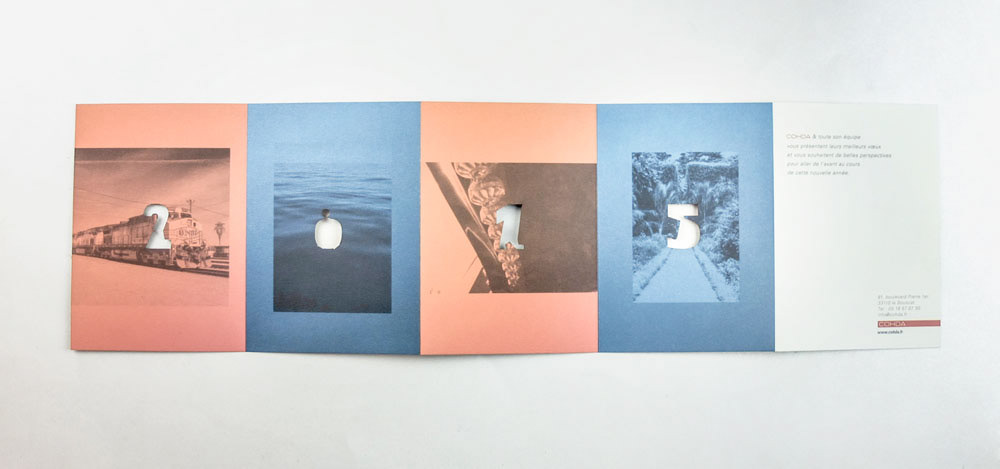 "Cohda wish you great opportunities to draw beautiful paths"
                                                                     — alternate 
versions for the web