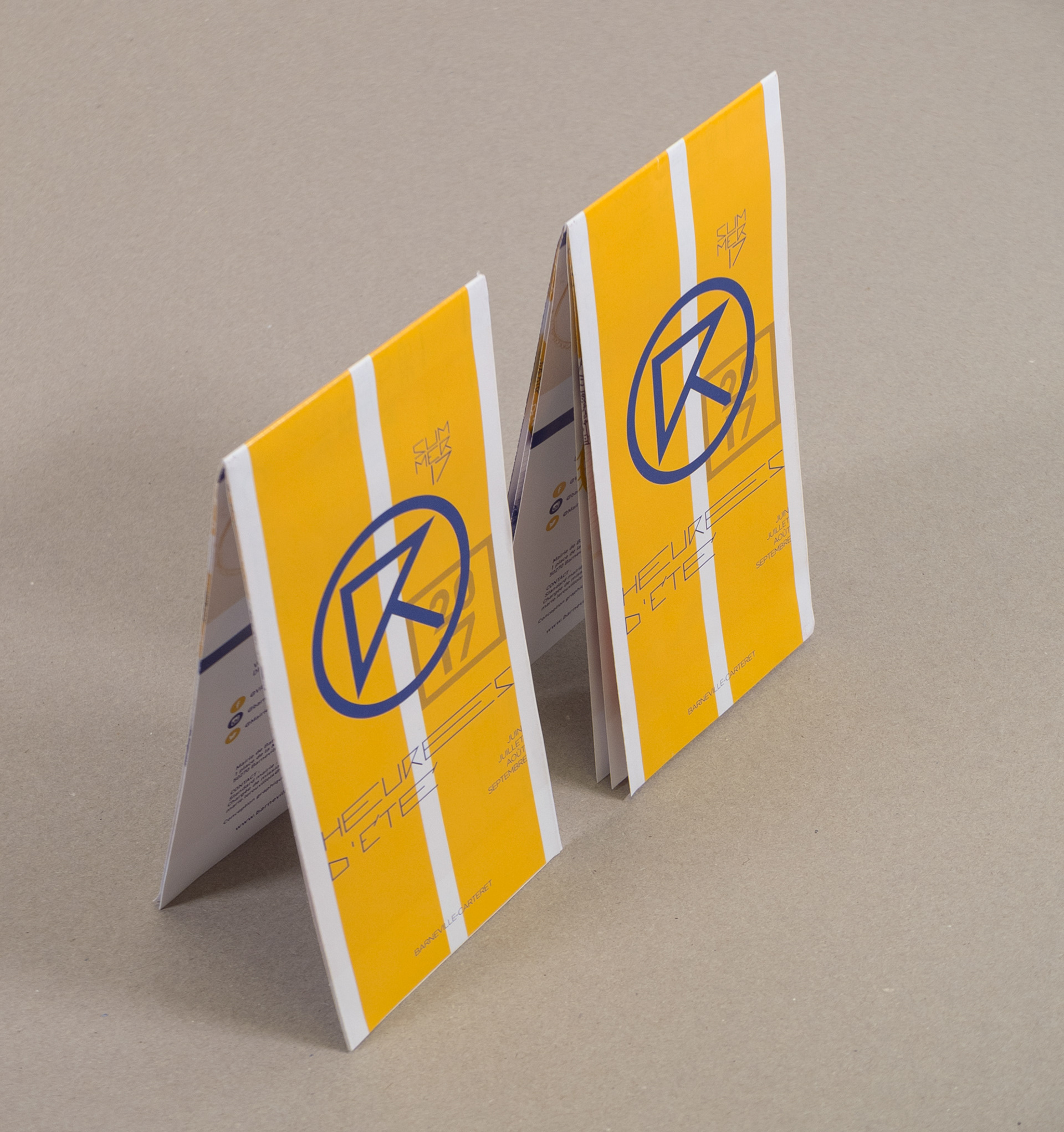 Barneville-Carteret has been a popular seaside resort destination for many years. 
The city wished to be considered as a young, sporty, busy little town by the sea. 
They wanted to attract families with kids looking for activities, 
young people from the cities nearby for good time.
They came to us to redefine the summer agenda booklet, and finally we created a complete visual identity
with a system that can be used for many summer seasons.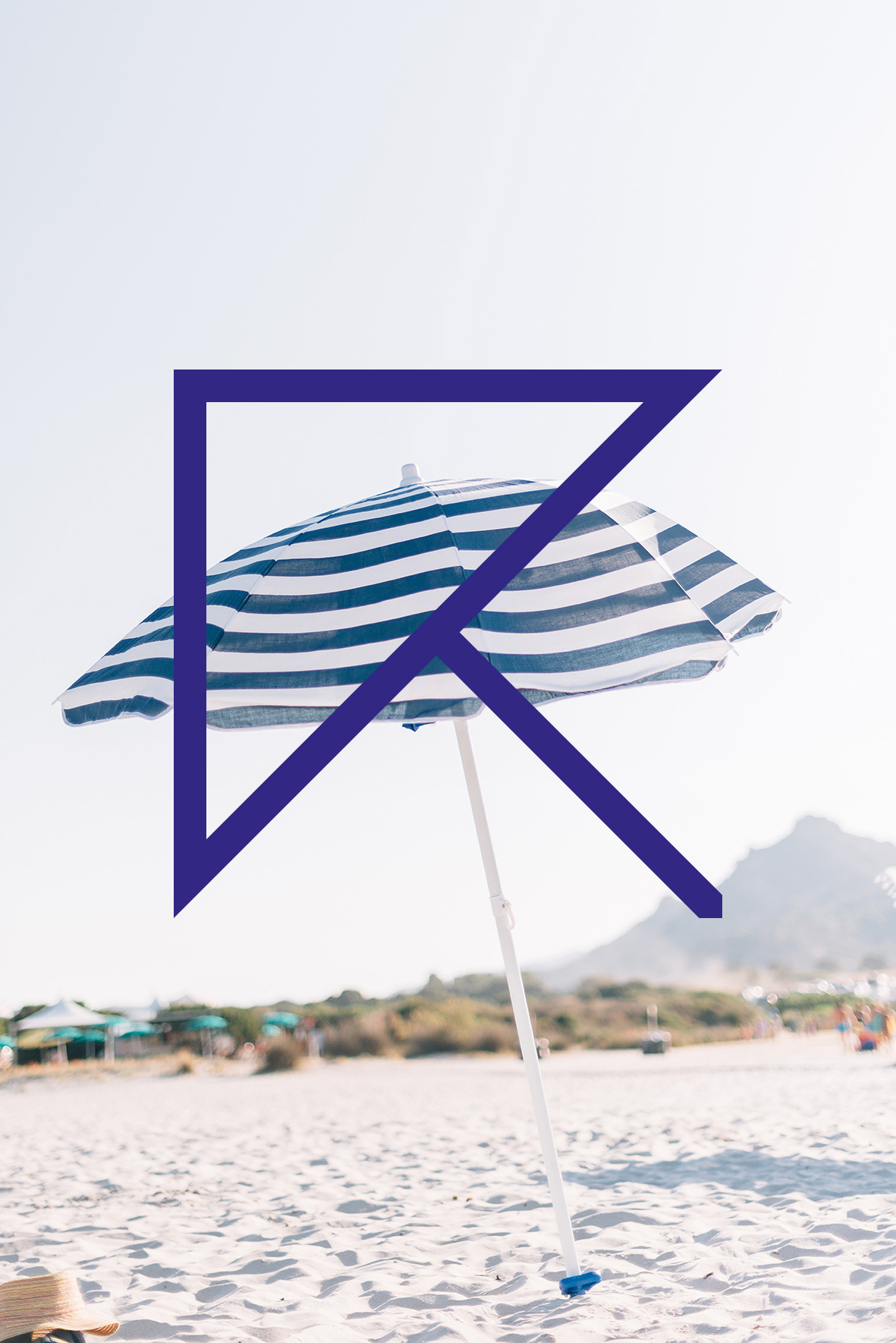 We created a template made of two rectangle shapes that symbolize the two part of the cities. 
Historically, Barneville-Carteret are two differents cities. 
They have been united in the 60s but still you can feel the very different atmosphere from one place to the other.
Barneville has the beach part, and Carteret has the harbour part. 
The both places are very touristic. We also wanted to point out the deeper nature of Barneville-Carteret : 
the interface between ocean and land. 
Each icons' activities take place in the center of the template,  
in the middle of Barneville-Carteret and between land and sea.
​​​​​​​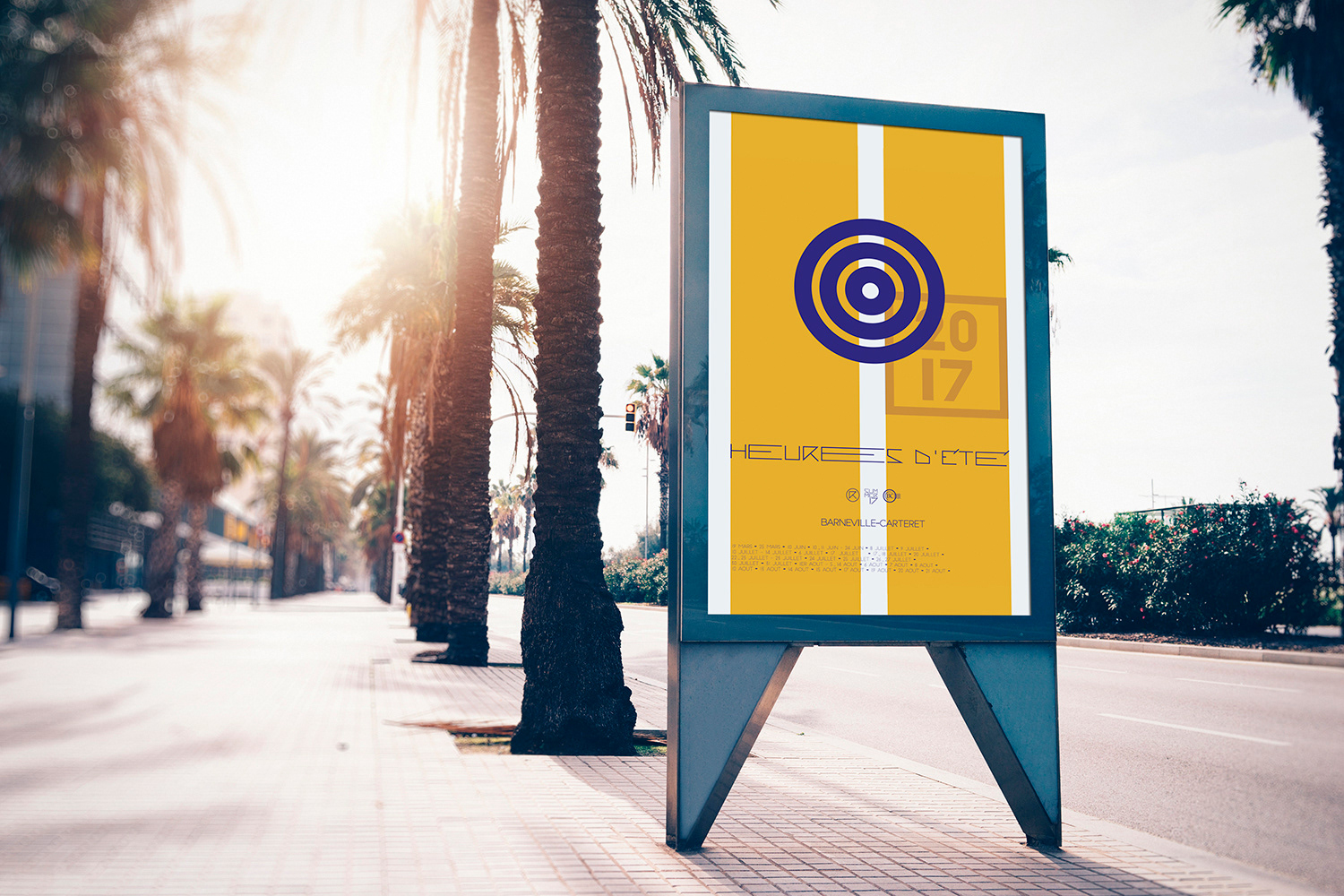 The "R" which is first of all a parasol, is also the starting point of a singular font  
that we created especially for this city's identity.
The agenda booklet received the name of "heures d'été", which means "hours of summer". 
This name gives an existence to all the activities under one and only name, 
which is easier to remember and to connect to.